Learn Self Defense and Get In Amazing Shape!
Real training! Krav Maga Self Defense Classes! You can be a hard-bodied warrior!
Instinctive self defense
When it comes to a dynamic workout that teaches instinctive self defense, Israeli developed Krav Maga in Saint Charles should be your first choice. Krav Maga is a unique military combat system taught to men, women, and children of Israel. It's an easy to learn self defense system that uses natural inertia and instinctive movements to disarm, restrain and dominate opponents, regardless of size, strength and fitness level.
With Krav Maga you'll learn to counter-attack and disable your assailant, boost your situational awareness, and gain the confidence to defend yourself in a variety of confrontational situations.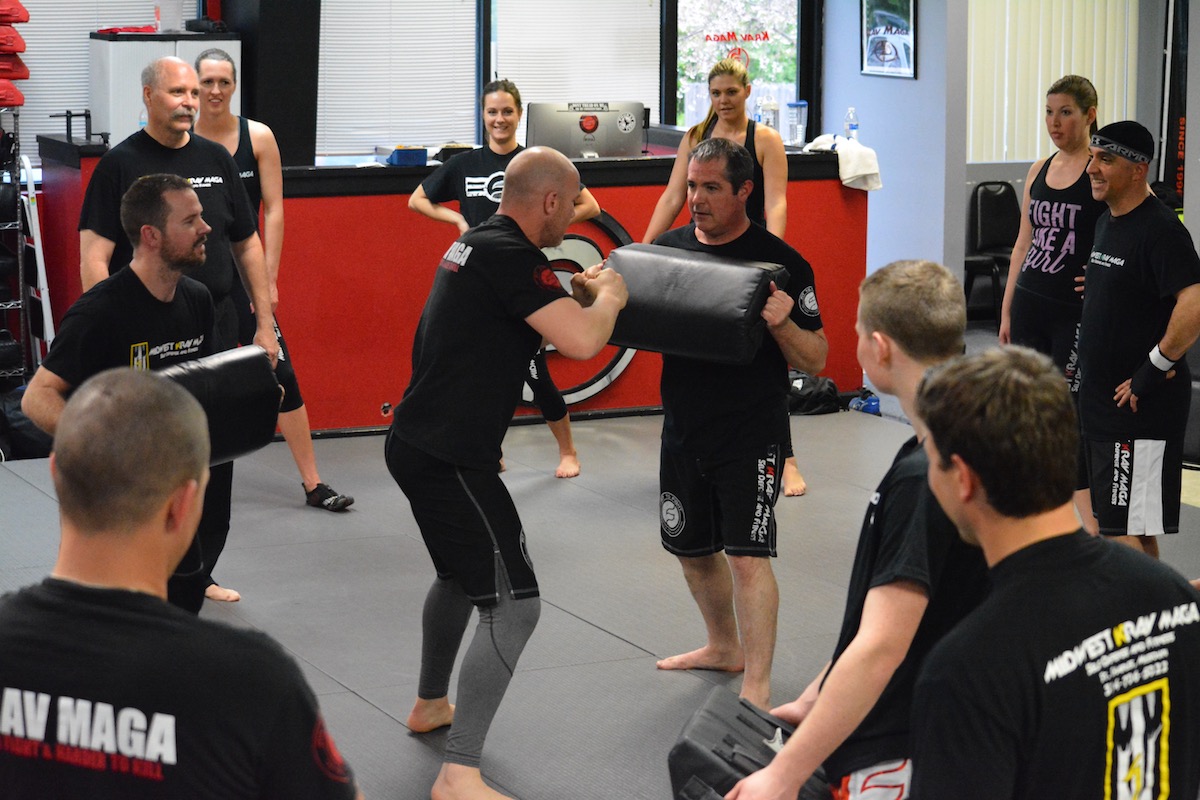 You Get An Amazing Workout Too!
Best of all, you'll use real combat moves and high-energy drills to improve your strength, flexibility and endurance. Krav Maga may have been designed for battle, but it's an intense workout that will whip your body into shape extremely FAST.
If you want a one-of-a-kind program that will teach you to protect yourself, but also keep you fit, lean and energetic, then look no further!
To learn more about our adult Krav Maga classes in Saint Charles, please scroll up. On the right, you'll find a sign-up box, where you can fill in your contact details and have information immediately sent to your inbox.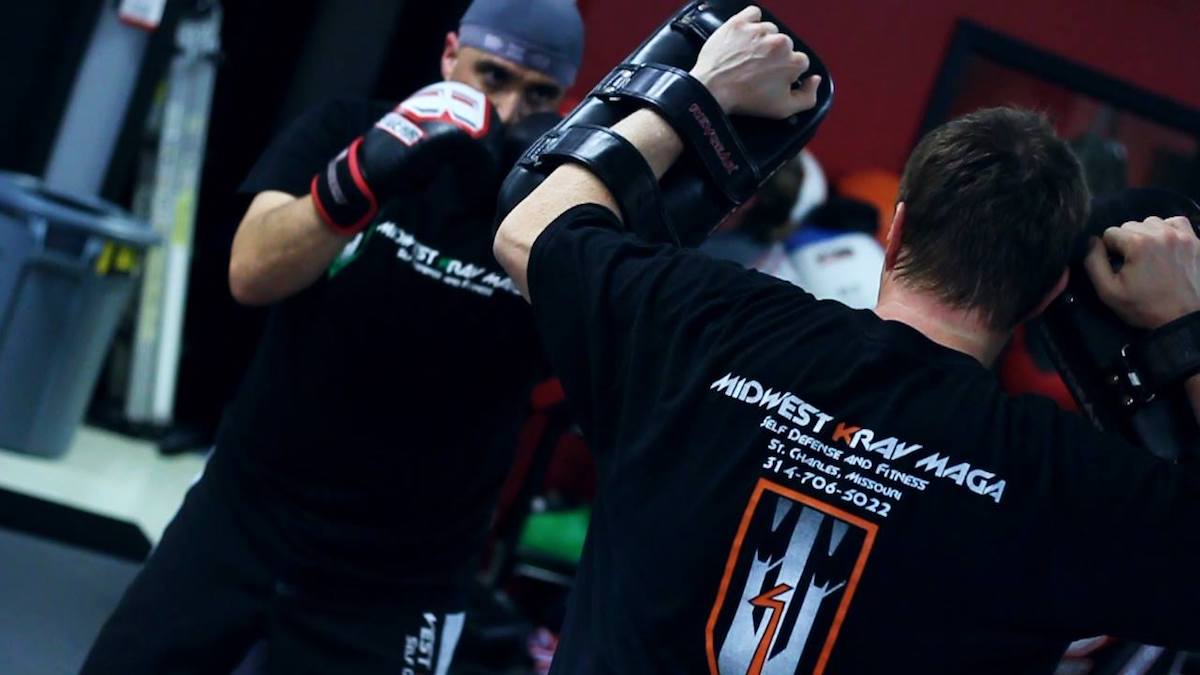 Benefits of St. Charles krav maga
Explosive combat-training moves
How to defend against various grabs and holds
Rapid-fire punches and kicks using natural inertia
How to strike back when you're outmaneuvred or overpowered
How to spot and steer clear of potential danger