Master The Skills Of Real-World Self-Defense In Our Self-Defense Classes

Don't let danger catch you off-guard. At Midwest Krav Maga, we're helping everyday men and women all across St. Charles stay prepared for any situation with high-energy Self-Defense classes based on the cutting-edge strategies of Krav Maga.
This system focuses on instinctual movements and maximum efficiency as you prepare to defend against a real-world threat.
We are proud to work with people of all ages and experience levels. Just fill out the short form on your screen to learn more!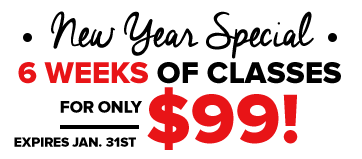 What Is Krav Maga And Why Is It Right For You?
Originally developed by the Israeli Defense Forces as a form of close-combat self-defense, Krav Maga has now been adopted worldwide as one of the best ways for everyday men and women to protect themselves.
This system teaches you how to react to a threat without wasting a second and how to rely on simple yet powerful striking skills to walk away unharmed.
At MidWest Krav Maga, we're teaching people all across St. Charles how to:
Strike with incredible power and speed
Take down an attacker and maintain control from any position
Maintain a calm mind in high-stress situations
Face life with more confidence than ever before
PLUS, Our Self-Defense Classes Can Help You Build Incredible Strength
The focus of this program is on your absolute safety in any situation. But that we're also here to help you work hard and get the very most out of your body.
Our Self-Defense classes are held in a high-energy environment where you can take on a combination of technical training, combination movements, and controlled simulations.
In no time, you can enjoy:
Lean, functional strength
Improved speed and athleticism
Boosted heart health and endurance
More motivation to train than ever before
Don't Miss Out On Our Self-Defense Classes Here In St. Charles
If you're looking for a new way to train and challenge your body, we have the answer for you here at Midwest Krav Maga. Our Self-Defense program is helping men and women of all experience levels thrive.
Just fill out the short form on your screen to learn more about everything we have to offer here in St. Charles.